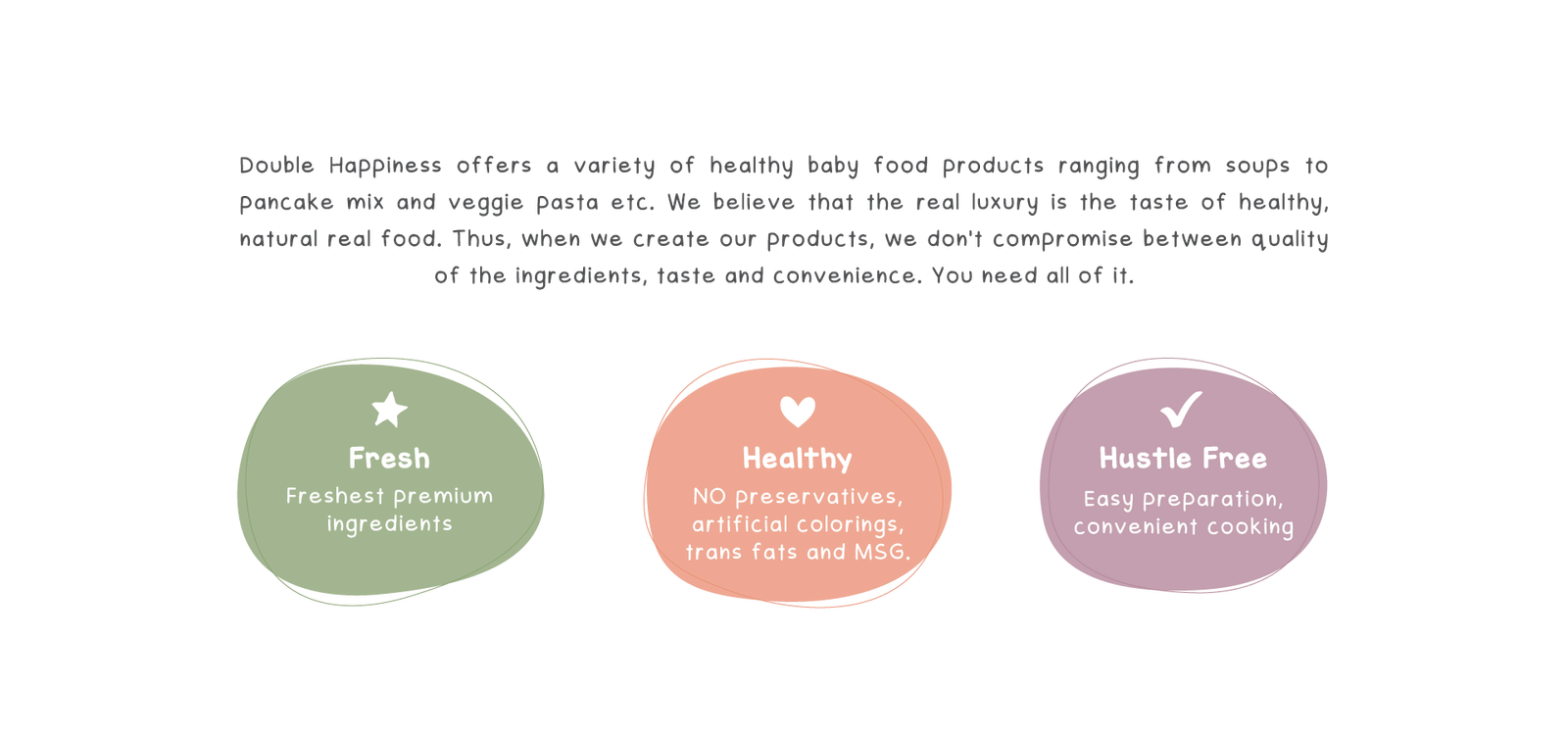 What do we offer and why should you choose our products?
Double Happiness offers a variety of baby food products ranging from soups to pancake mix and veggie pasta. This caters to babies and toddlers of any age group making
Double Happiness a go-to option when shopping for baby food products. Also, if an infant could enjoy our food products at ease, why can't any adult?